Return to the Back Creek Diary
Old .30-'06 Ammo
© 2014 – Ed Harris
A common question is: "How long will my stored ammo last?"
The answer is 50 years or more for US Military ammunition stored under proper conditions.
<![if !vml]>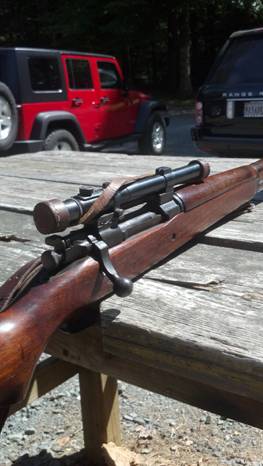 <![endif]>
I recently test-fired a WWII-era Remington 03A4 sniper rifle, scope and period ammo from sandbags at 200 yards with the following results:
Avg. of six 5-shot groups at 200 yards*

Ammunition

Velocity @ 15 Feet

Smallest

Largest

Average

2475,28Sd

2.4

5

4.5

2758,17Sd

3.9

6.3

4.9

2713, 25Sd

4.1

6.9

5.5

2665,12Sd

1.6

5.3

3.9

*Ammunitions were fired in rotation without cleaning. Each ten-shot series started with a fouled, cold barrel, firing the first target in slow fire cadence in an elapsed time of approximately 3 minutes, followed immediately by a second group fired from the warm barrel in rapid-fire cadence of about 30 seconds. After each ten-shot series, the bolt was removed and a steel cleaning rod inserted into the bore as a heat-sink while we walked to the pits to pull, mark and reface targets. Upon returning from the target pits the cleaning rod heat sink was removed and the rifle allowed to air cool to ambient temperature before the next ammunition in rotation was fired. This test sequence was repeated three times. The Lake City 1965 National Match ammunition used as a control was known to have produced a 1.9 inch Mean Radius at 600 yards during lot acceptance.

<![if !vml]>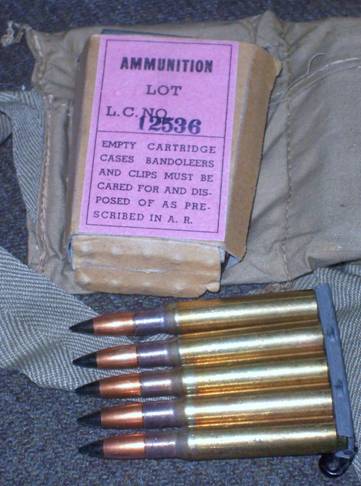 <![endif]>  <![if !vml]>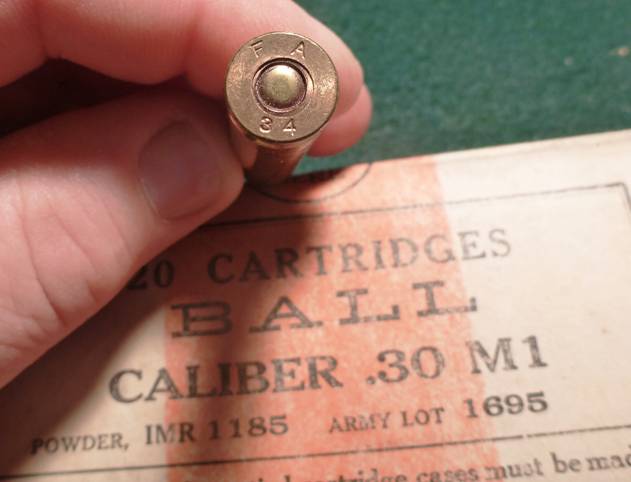 <![endif]>
Click on Photo for larger pic…
There were no misfires, hang fires or other failures with any of the ammunition tested. The mean velocity of FA 1934 Ball M1 ammunition was significantly low, about 3 standard deviations below its specifications as published by Hatcher, but its performance was otherwise normal. The other ammunitions produced velocities typical of published specifications for their type, with normal ballistic uniformity and accuracy.

These results speak well for the quality of the ammunition, as well as the assembly and adjustment of the rifle years ago by military armorers.
Return to the Back Creek Diary