Hensley & Gibbs #51 Plain Base 2 Cavity Hollow Point Conversion – June 2012
© 2014 – Thomas C. Dugas
Received this back from Erik at Hollow Point Moulds.  A two cavity Hensley & Gibbs #51.  I asked Erik to convert it to a Cramer Style Hollowpoint conversion with two sets of pins, one deep set, and one cup point. 
Here is the entry for Mould #51 from the Hensley & Gibbs factory ledger:
#51 - .38 S& W Special. 160 grains. Design by Philip B. Sharpe. Plain base or bevel base or gas check base available. One grease groove, one crimp groove, semi-wadcutter shoulder, gently rounded nose, to meplat.
Here are the photos, before and after the hollowpoint conversion:
<![if !vml]>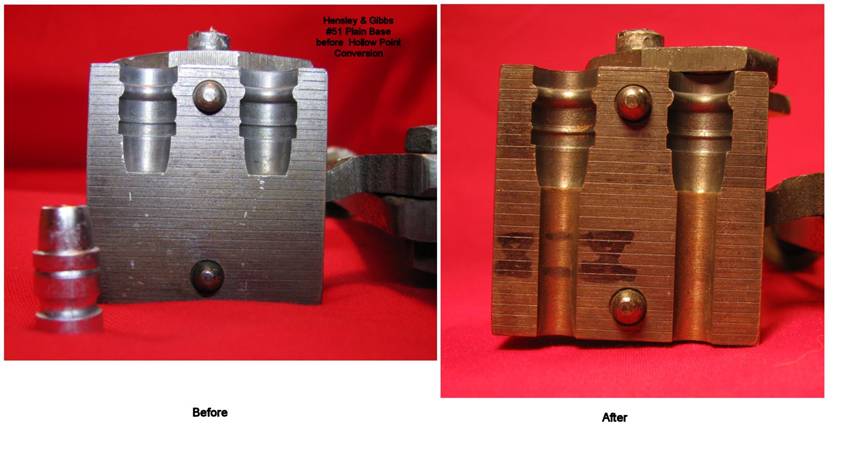 <![endif]>
<![if !vml]>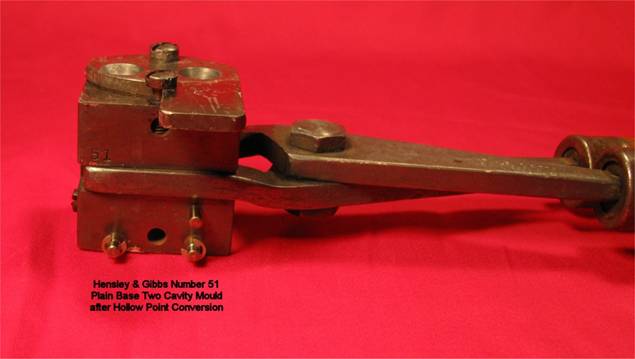 <![endif]>
<![if !vml]>
<![endif]>
<![if !vml]>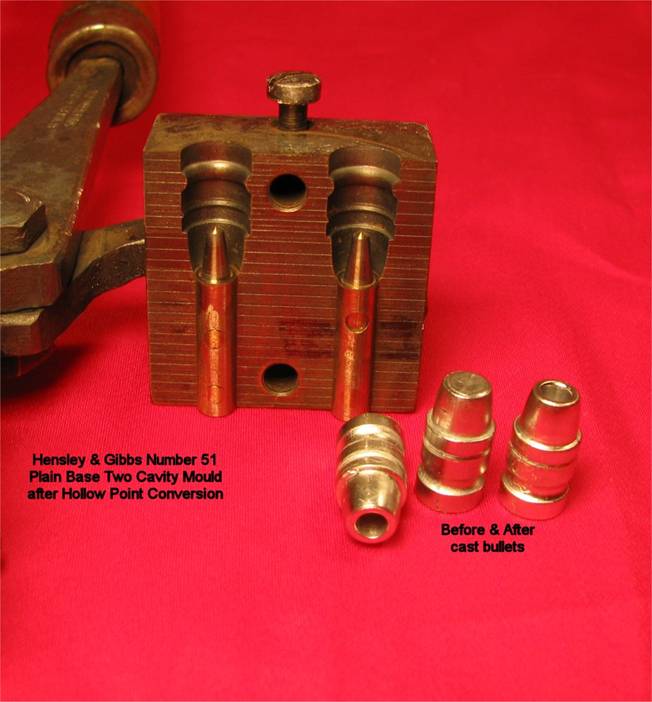 <![endif]>
<![if !vml]>
<![endif]>
<![if !vml]>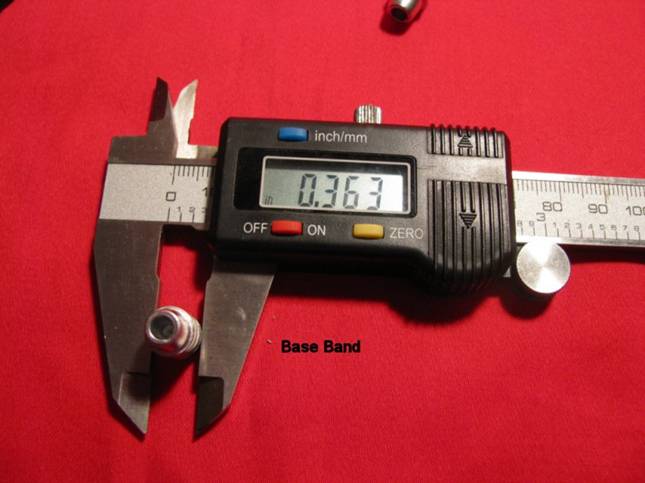 <![endif]>
<![if !vml]>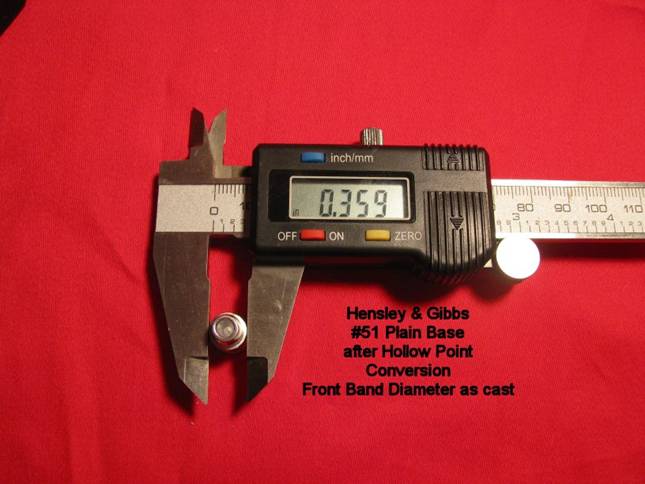 <![endif]>
I will share the range report once I have completed my initial testing.
Part II
The mould worked perfectly before and after the conversion.  After pre-heating, the first bullets dropped were nearly perfect and just got better as I progressed.
I am very happy with the mould and the conversion work.
Here are the range results.
The load was 4.0 grains of Bullseye.  Winchester Small Pistol Primer.  Federal .38 Special 1X brass.  Light crimp with Lee Carbine Factory Crimp Die.  Loaded on a Dillon 550B.
My range notes say "Good load." 
Seven Yards:
<![if !vml]>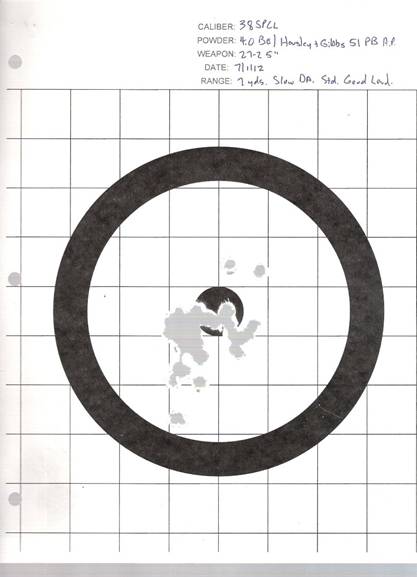 <![endif]>
10 Yards:
<![if !vml]>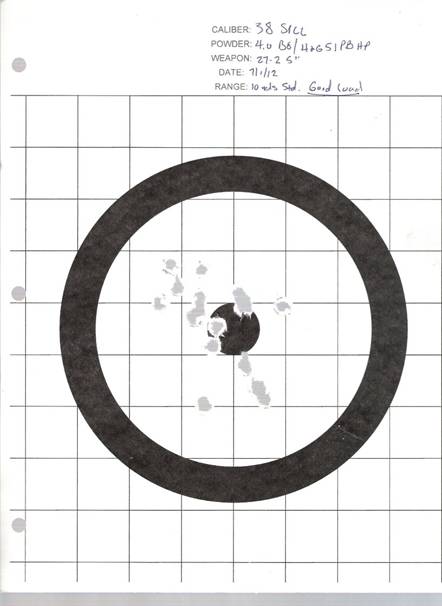 <![endif]>
Return to the Hensley & Gibbs HollowPoint Conversion Page
Return to the Hensley & Gibbs Main Page