Return to the Hensley & Gibbs Hollow Point Page
Hensley & Gibbs #34 PB Two Cavity Hollow Point Conversion
July 2011 © Thomas C. Dugas
A hollow-point conversion by Erik Ohlen at Hollow Point Bullet Molds.
(click on the photos for a larger pic)
<![if !vml]>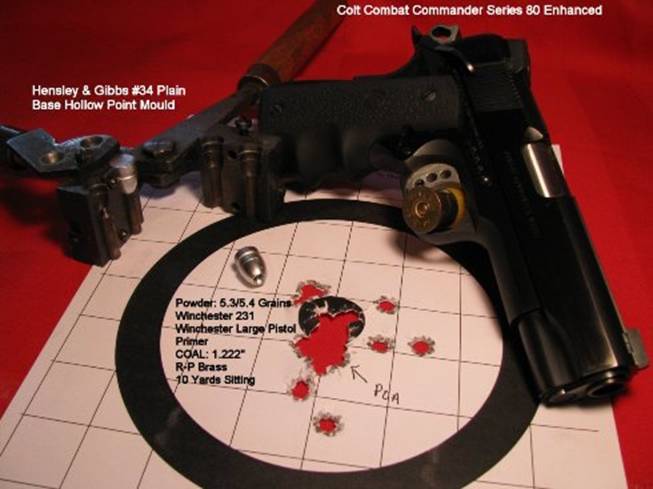 <![endif]>
Colt Combat Commander with Hensley & Gibbs #34 Hollow Point Bullet…
<![if !vml]>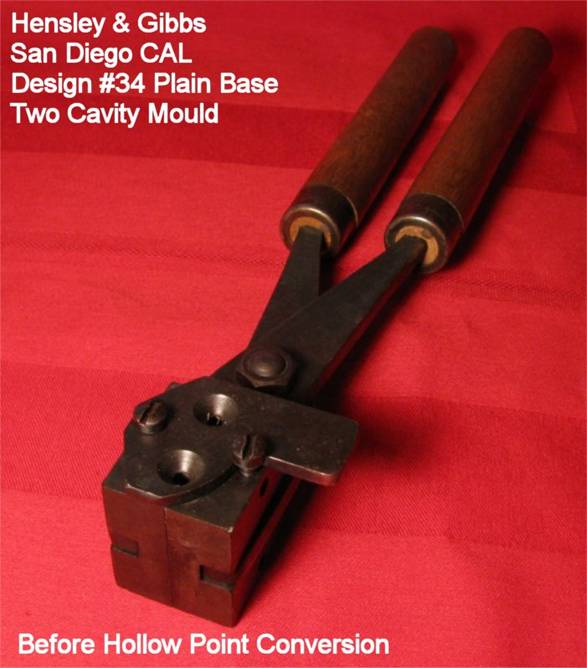 <![endif]>
<![if !vml]>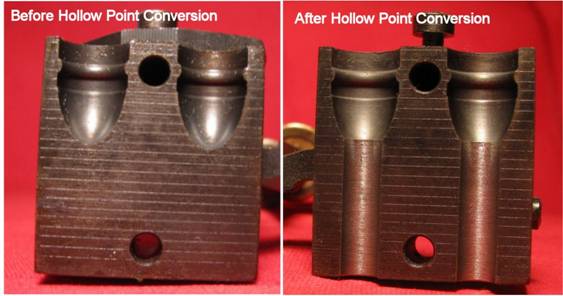 <![endif]>
I purchased this two cavity #34 plain base eBay around June of 2011.  I've been wanting a two cavity .45ACP hollow point conversion for some time, more than 10 years it seems, and the two cavity #34's seem to be hard to find.  My thoughts were that a two cavity mould in .45ACP wasn't a popular item back in the San Diego days.  Four cavity and sizes larger seem to be much more prevalent.  If you were going to cast for .45 Auto, it makes sense that you would have purchased a 4, 6, or 8 cavity mould vs. a 2 cavity.  That's my theory.
I sent it to Erik Ohlen at Hollow Point Bullet Moulds about two weeks ago and requested both cup point and 5 star hollow point pins.  I initially requested Erik's inset bar design, but he politely pointed out to me that one of the block alignment pins would be in the way, so he made it a Cramer Style conversion instead.  The upper guide pin on both pins is captured in the block, the other pin slides out.  The upper pin acts as a fixed guide.
Here are the photos.  I received the mould back a few weeks later. 
Before and After Photos:
<![if !vml]>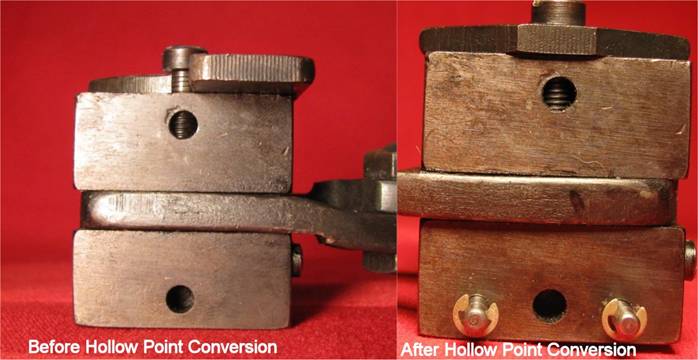 <![endif]>
<![if !vml]>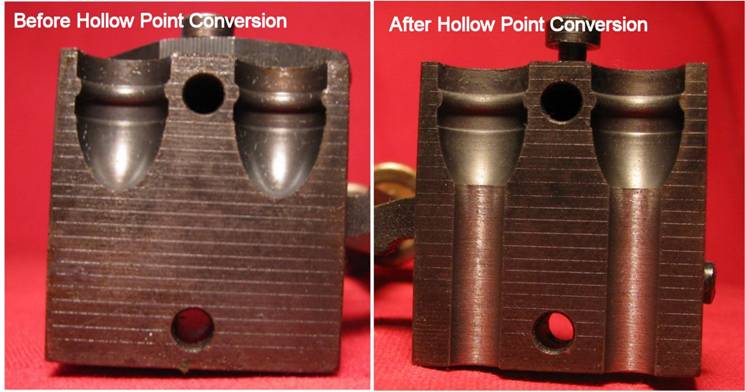 <![endif]>
And the rest of the photos:
<![if !vml]>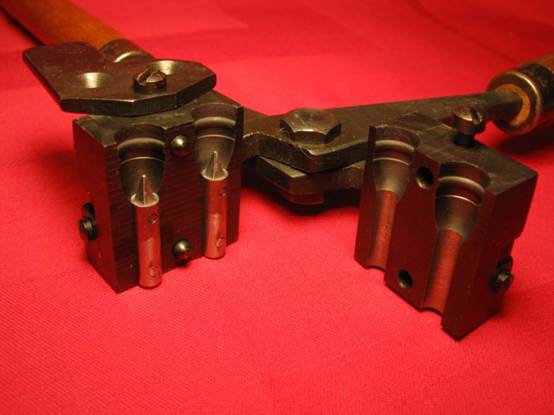 <![endif]>
<![if !vml]>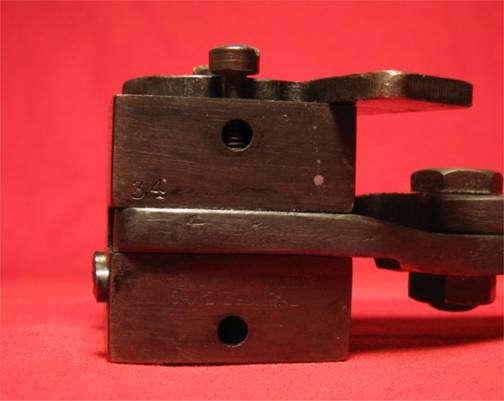 <![endif]>
5 Pointed Star Pins:
<![if !vml]>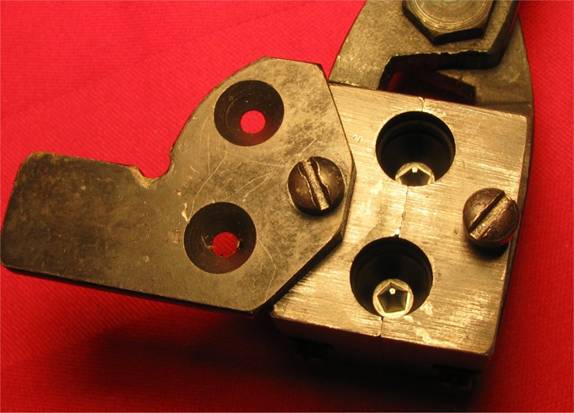 <![endif]>
Cup Point Pins:
<![if !vml]>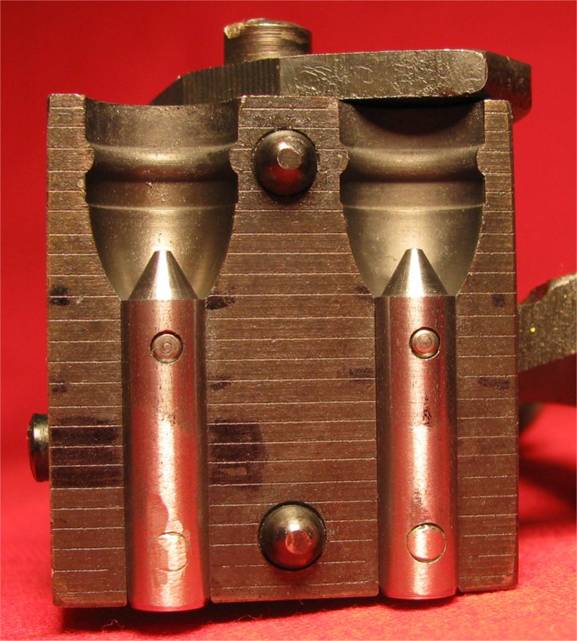 <![endif]>
Sample rounds:
<![if !vml]>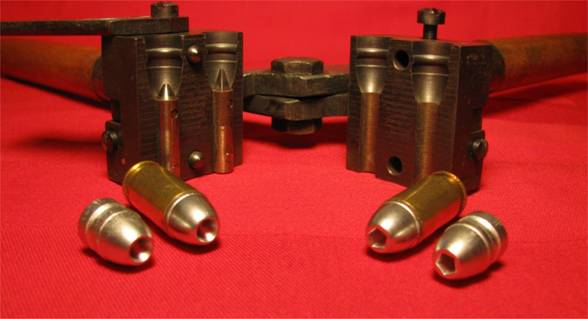 <![endif]>
Sample Weights:
Round Pin:
<![if !vml]>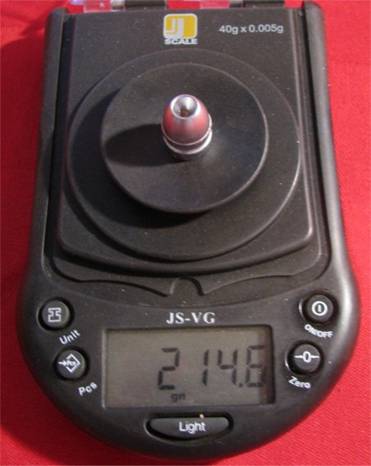 <![endif]>
Hex Pin:
<![if !vml]>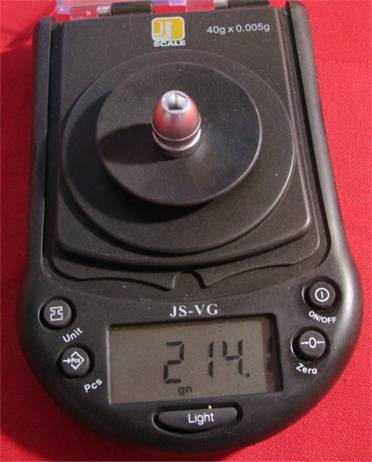 <![endif]>
A few sample targets:
Round Pin Hollowpoint:
<![if !vml]>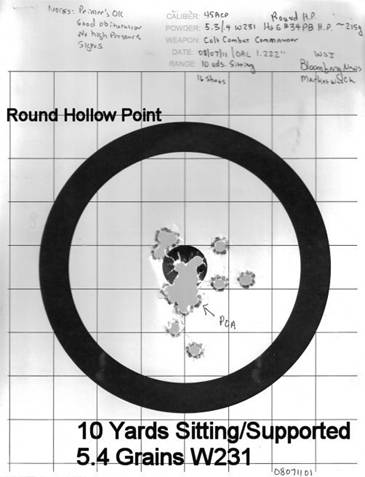 <![endif]>
<![if !vml]>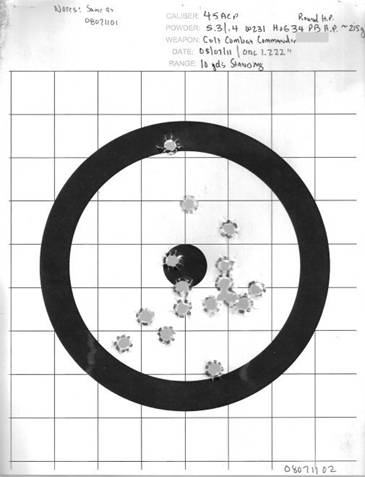 <![endif]>
Penta Hollowpoint:
<![if !vml]>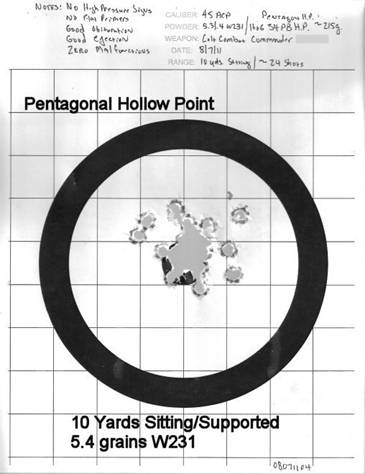 <![endif]>